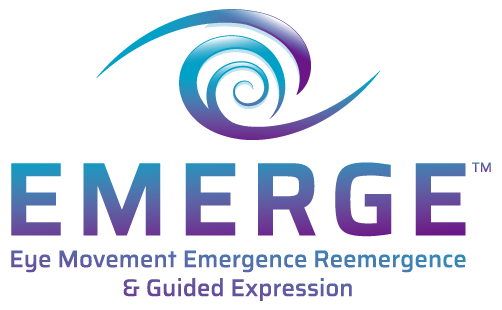 Eye Movement Emergence™
With Neurocise® & EME™…
We create the response space.
We Open & Close it & Shift it with…
TimePoints – EyePoints – NeuroPoints
We are Accessing Un-conscious Processes – Using:
EyePointing™
Eye Accessing, Eye Position & Location
Eye Movement & Eye Scanning
Eye Movement Emergence™ & Patterning
This is usually done outside conscious awareness – implicitly – communicating other-than-consciously with the client to do certain things.
Our elicitation & work with EyePoints reflects the (innate) Response Space. New EyePoints & NeuroPoints Emerge & Engage Neural Code/ing constantly & consistently. Responses are exhibited making shifts in specific neurostructures.
Copyright 2020-2022 – Elvis Lester, All rights reserved in all media internationally.
---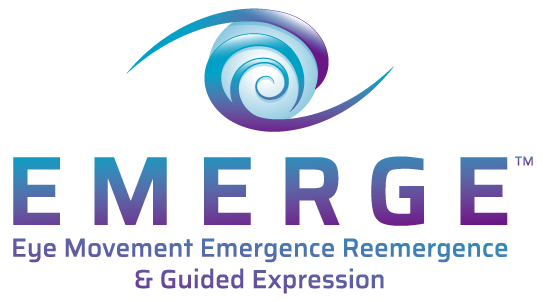 Eye Movement Emergence & Reemergence & Guided Expression™
EyePoint Emergence – EyePointing™: Adaptive Eye Movement – Emergence of Desired EyePoints
This process works as a result of Adaptive Retargeting of Gaze – Moving & Orienting towards Desired State Outcomes (DSO) & Desired Responses. We are doing this with DN-Ai – Design Neuro-Associative Inquiry – leading to the development of a well-formed outcome (DSO).
---
Eye Movements emerge giving indicators of what the person is doing & experiencing.
How are they responding & processing?
What are they engaging & expressing via sensory channels?
Whether that is V-A-K-etc. (Visual-Auditory-Kinesthetics, etc.)
How quickly they're engaging/accessing & responding to stimuli or event-happenings
How they are engaging & accessing past-present-future information or material
How much of a delay or pause in response do they show or express (can show/express)?
How are they weighing the variables such as in…?

Evaluating or Assigning of Meaning, Value or Significance

Comparing & Contrasting representations or features of representations

Decision Making as to what cues & drives behavior & their very responses
---
We also want to determine whether you or your clients are…
Accessing PRIOR ERRORS or making CORRECTions in response that are required

Playing or replaying events or experiences, memories or representations

Adding/EDITING Responses that fit the situation now
Conducting Threat Assessment & taking required action to adapt & adjust
Selecting what to Orient to in the Visual Field & body field

Choosing what they attend to or focus upon in their surroundings

Monitoring & Modulating Dwell time or duration of response

Attenuating Salience or Valence of the representation

Specifically addressing internal details & distinctions such as somatic/affective arousal/multi-sensory experience, etc.
Addressing critical aspects of the experience (i.e. breathing, Submodalities, Supramodalities, etc.)
Determining how other people may have been involved
Extending the state(s) into the future & determining outcomes…
Viewing & Doing Future scenarios that may or may not play out
AND there's More to the Story…
Copyright 2020 – 2022 – Elvis Lester, All rights reserved in all media internationally.